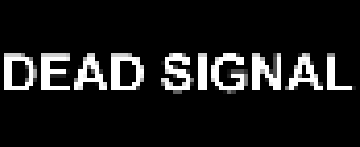 Dead Signal
Short, claustrophobic shooter about escaping a derelict space ship with nothing but your repulsor gun.

Controls
WASD - Move
Space - Ascend
Shift - Descend
Mouse - Look
Right Click - Thermal Vision (with Scope obtained)
Alt+F4 - Quit (Sorry!)
Credits
Nick Amlag - Art and Design
Ed Lu - Programming
Arsen Gogeshvili - Sound Design
The original was made in 48 hours for the Seattle Indies Game Jam 2018. The post-jam version reworks some of the level design, but keeps almost everything else the same.

Project source code: https://github.com/Chaosed0/SIJam2018
Download