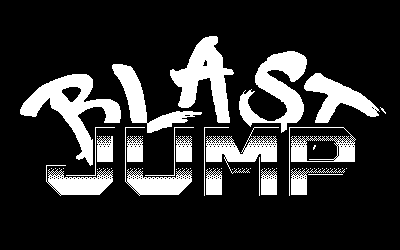 BlastJump
*NOTE: Controllers do not work when playing in-browser on Mac; to use a controller on Mac, please download the Mac build instead.

Xbox 360 Controls
Left Stick — Move
Right Stick — Aim (with Blaster acquired)
Right Trigger — Fire
Keyboard / Mouse Controls
W / A / S / D — Move
Mouse — Aim (with Blaster acquired)
Left Click— Fire
Comments
Log in with itch.io to leave a comment.
Rev 13 posted, now with proper ending!

It's a tad tough, but I hope you all enjoy the game!
hey, i was wondering if the game was supposed to have an ending or if the last powerup was the end
Yeah, that's the extent of the game so far, unfortunately.
This game was initially made for the GMTK2018 game jam, and it was a fairly incomplete experience on submission. I've done some work towards making it a bit more palatable to play, but there's still plenty of things that could be added to make it a more enjoyable experience. Sorry!